ONNERA GROUP IS AN INTERNATIONAL BUSINESS GROUP WORKING TO PROVIDE EQUIPMENT
SOLUTIONS FOR THE RESTAURANT & CATERING, LAUNDRY AND REFRIGERATION APPLICATIONS INDUSTRIES.
IT BRINGS TOGETHER BRANDS SUCH AS FAGOR, ASBER, EDENOX, EFFICOLD, DANUBE, DOMUS AND PRIMER, ALL LEADERS IN DIFFERENT SECTORS, MARKETS AND COUNTRIES.
A global group that markets its products over five continents. It has 9 manufacturing plants that are strategically distributed around the world (Spain, France, Poland and Mexico) and over 2.200 professionals able to offer a wide variety of solutions adapted to meet the needs of each individual market.
ONNERA Group is integrated in the cooperative experience of Mondragon and committed to working for a better future. A future where the brands that make up the group are synonymous with integrity, commitment, initiative and teamwork, all walking together towards a new era. A proactive attitude that constantly strives to find better, more efficient and sustainable ways and methods, making ONNERA Group a leading international group. A world reference.
Download corporate brochure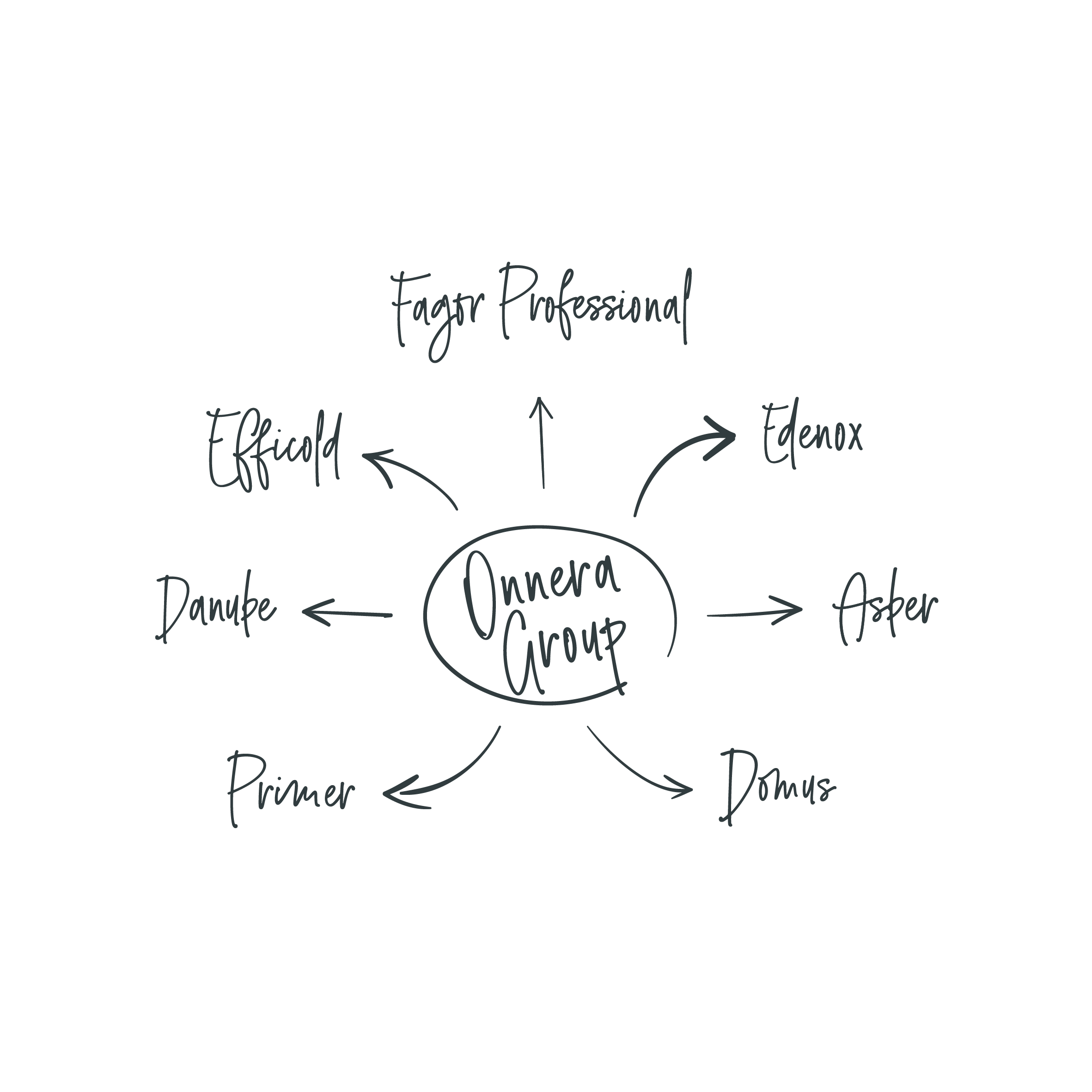 ONNERA GROUP AROUND THE WORLD.
9 MANUFACTURING PLANTS THAT ARE STRATEGICALLY DISTRIBUTED AROUND THE WORLD AND OVER 2.000 PROFESSIONALS ABLE TO OFFER A WIDE VARIETY OF SOLUTIONS ADAPTED TO MEET THE NEEDS OF EACH INDIVIDUAL MARKET.